Asian Groups Slam Toby Keith's 'Racist' Gesture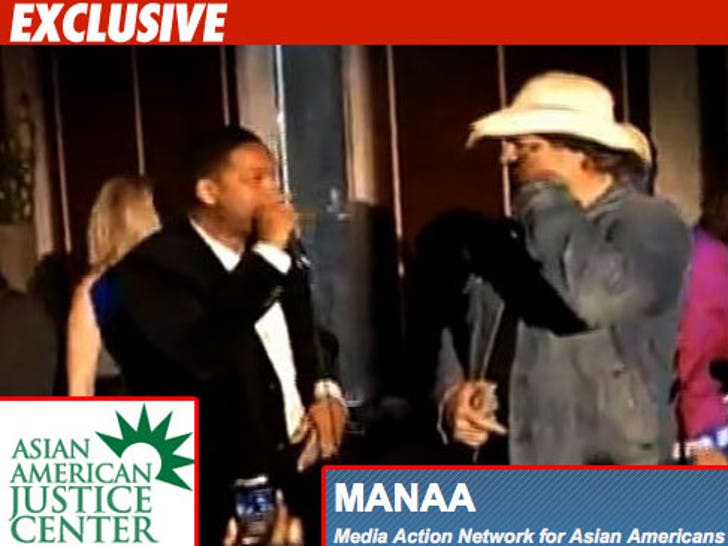 Toby Keith may think his Nobel Peace Prize party eye gesture wasn't a big deal -- but TWO Asian organizations are furious about it, claiming the "racist" maneuver wasn't just offensive, it was an embarrassment to his country.
As TMZ first reported, Keith pulled back his eyes when Will Smith rapped the word "yellow" during an impromptu performance in Norway a few days ago -- Toby's rep blew it off, telling us, "nobody at the party thought Toby was out of line." But outside the party -- people are pissed.
A rep for the Asian American Justice Center tells TMZ, "Toby Keith embarrassed himself and his country, denigrated the Noble Peace Prize and offended Asians and Asian Americans by using a crude, racist hand gesture."
Another group -- the Media Action Network for Asians -- also took offense with Toby, telling us, "By doing this, he is telling his Asian fans 'you don't matter, you're not on my radar.'"