Andrews on Stalker -- Throw Away the Key!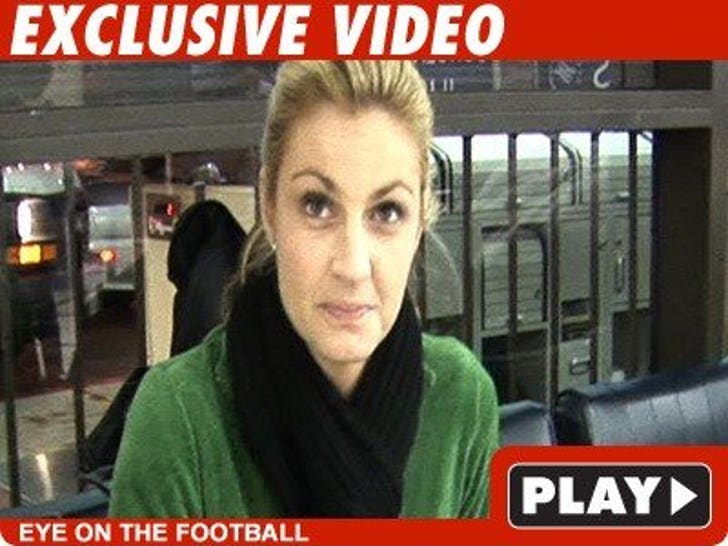 Erin Andrews' Peeping Tom won't be sentenced until February -- but if she had her way, Michael David Barrett would "never sees the light of day" for that scumbag move he pulled with a spy cam.
Andrews made the plea yesterday in court -- and drove the issue home for our camera last night at LAX before hopping onto a red eye.
Despite all the action that went down in court earlier in the day, Erin's head was still focused on the college football bowl games -- particularly, the BCS championship ... though she wussed out and refused to predict a winner.
Personally, we're goin' with Alabama.