Jen Garner's Obsessed Fan Charged with Stalking
Jen Garner's Obsessed Fan
Charged with Stalking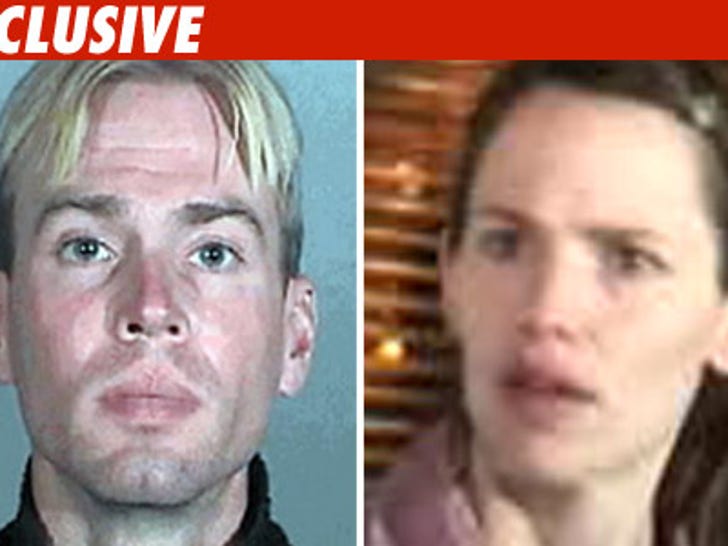 The man accused of stalking Jen Garner and Ben Affleck is now facing a barrage of criminal charges after cops arrested the guy on Monday outside the L.A. nursery school where their daughter Violet Affleck is enrolled.
The L.A. District Attorney has charged Steven Burky with two counts of felony stalking and two misdemeanor counts of disobeying a court order -- for allegedly breaking a restraining order the couple filed against him last year.
Garner has claimed in court documents that Burky has been stalking her since 2002. She was granted the restraining order last year after Burky sent her "packages and letters containing delusional and paranoid thoughts."
Now, if convicted on stalking charges, Burky -- who's currently in police custody -- could face up to four years in prison.
UPDATE: Burky was just arraigned and pled not guilty. The judge signed a criminal protective order, prohibiting Burky from coming within 500 yards of Garner and her family for the next 3 years. Bail was set at $300,000. Burky remains in custody.