Michael Lohan's Ex Busted -- Just for Kicks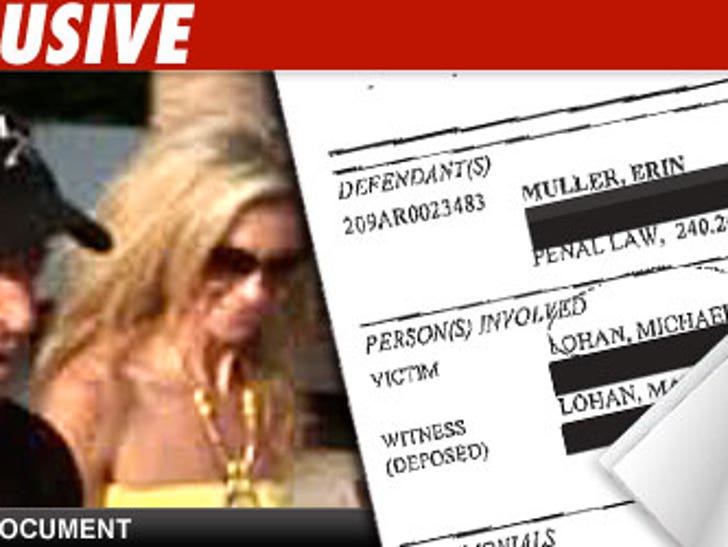 Michael Lohan's ex-girlfriend -- the one who got him arrested Monday -- has now been busted herself ... for allegedly kicking him in the head with her shoe ... this according to a police report obtained by TMZ.
, Michael Lohan and Erin Muller pulled into the driveway of his mom's home on November 14. Michael apparently thought she was too "drunk and high" to drive and that triggered an argument. Michael says he then got out of the car and tried to keep her from driving.

Lindsay Lohan's dad says when he opened her door, Erin intentionally kicked him in the head.
Remember, Erin got Michael arrested Monday for violating a restraining order.
Mr. Lohan -- who knows a thing or two about revenge and jail -- filed a criminal complaint of his own, and Erin turned herself in today.