Elin Used Tiger's Name to Seal Home Deal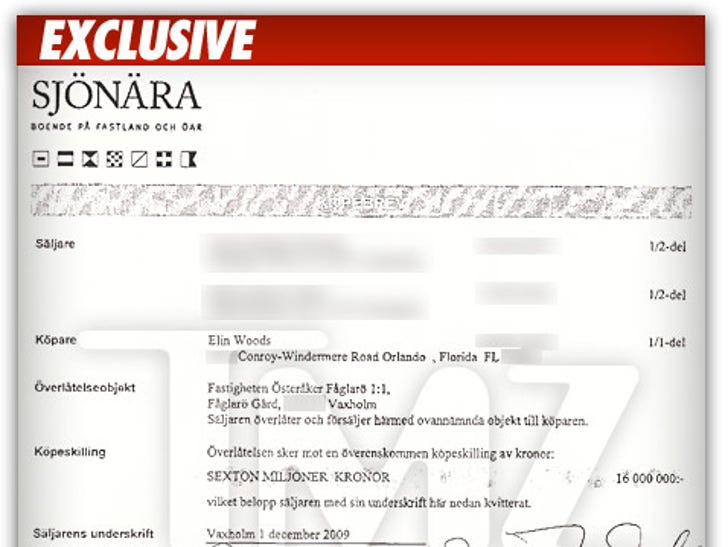 TMZ has obtained a copy of the bill of sale for the home Elin Nordegren recently purchased in Sweden ... and although Tiger Woods is nowhere to be seen on the document, Elin used her married name to make the deal.
According to the document, Elin's father signed for his daughter, who is listed as Elin Woods. The document was signed on December 1, 2009. The purchase price -- 16 million Swedish Kronor -- $2.234 million.
But our sources say Elin will not be moving into the house. So, the plot thickens.