Michael Lohan Accused of Kicking Ex's Lady Part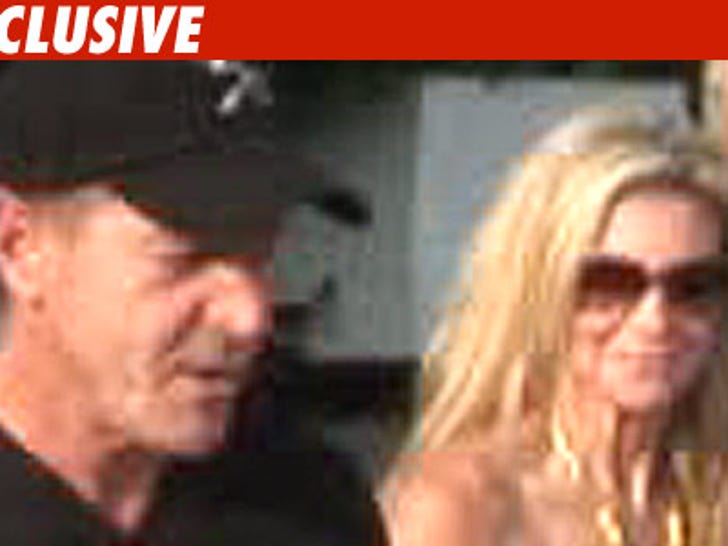 Erin Muller claims Michael Lohan physically abused her at least twelve times over the last two years -- including an incident in which Michael allegedly "kicked [her] in the vagina."
Erin Muller filed court documents in Nassau County, NY yesterday, asking the court to drop Michael's harassment allegations against her ... and in doing so, paints Michael as an alleged serial woman-beater.
According to the documents, Erin claims Michael physically abused her on the following dates...
Dec. 9, 2007: Michael Lohan "slapped Erin in the face twice because Erin accused him of giving her a fake watch on her birthday.
Feb. 2008: Michael "punched Erin in the mouth" because she had a male friend on Facebook

March 2008: Michael "whipped a computer cord" at her face but she blocked it with her hand ... causing a laceration.

May 5, 2008: Michael "kicked Erin Muller in the ribs."

May 2008: Michael "kicked Erin Muller in the vagina, bruising it and causing substantial pain."

June 2008: Michael "spit in Erin's face, and beat her repeatedly with his fist." Then he "yelled at her to 'stop crying c*nt -- other people will see you -- if they see you, I will kill you!'"
And the list goes on and on.