Michael Jackson's Dad Wants Medical Records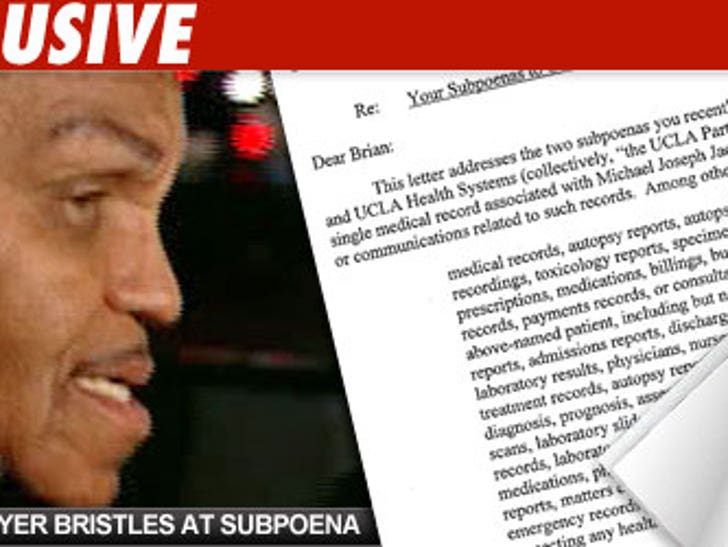 Michael Jackson's father, Joe Jackson, has subpoenaed medical and other records from the UCLA Medical Center because he believes the records could reveal evidence of foul play in Jackson's death -- and the subpoena has outraged MJ estate lawyers ... TMZ has learned.
Joe's lawyer, Brian Oxman, sent 2 subpoenas to the UCLA Medical Center -- the hospital where Michael Jackson was pronounced dead on June 25. Oxman is asking for a number of documents, including medical records, autopsy reports, autopsy photos, medications and prognosis assessments.
Joe Jackson tells TMZ his entire family is behind the subpoenas -- Katherine, the brothers and sisters, along with him. He says they all believe the medical records will show what was in Jackson's body when he passed and they believe the information will expose foul play.
We've obtained a letter sent to Oxman by estate lawyer Howard Weitzman, in which Weitzman calls the subpoenas "clearly improper." Weitzman claims the subpoenas violate Jackson's right of privacy and the physician/patient privilege. Weitzman also says the subpoenas are irrelevant to Joe Jackson's only legal claim -- a financial allowance.