Elton John -- Expensive Pocket Man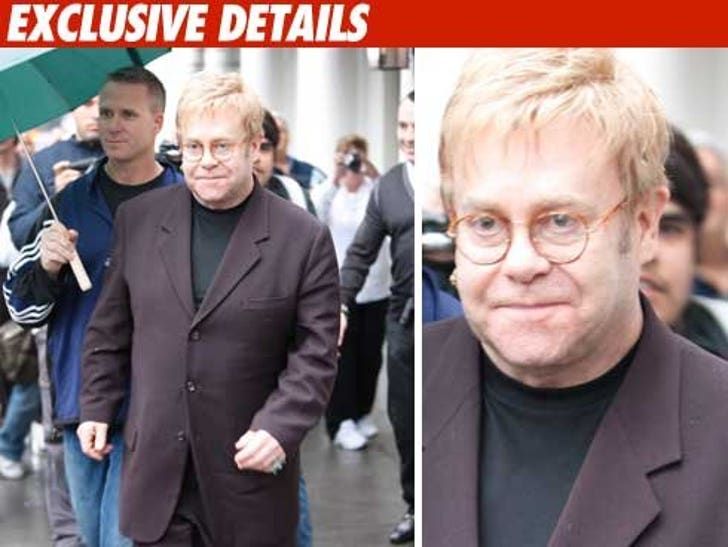 Elton John trudged through the rain and the foot traffic in Beverly Hills Wednesday -- all in the name of fine linen pants.
TMZ has learned Elton spent $12,000 at the Ralph Lauren store in BH -- picking up linen pants in yellow, green, white and navy. We're also told John bought several "bright colored knit shirts in a variety of colors."
Several fans approached Elton while he was inside -- and he happily took photos. But we're told security had to usher the singer back to his car when the fans became a little overwhelming.
Elton and his linen emerged unscathed.