Hayden Panettiere -- Beauty & The Beast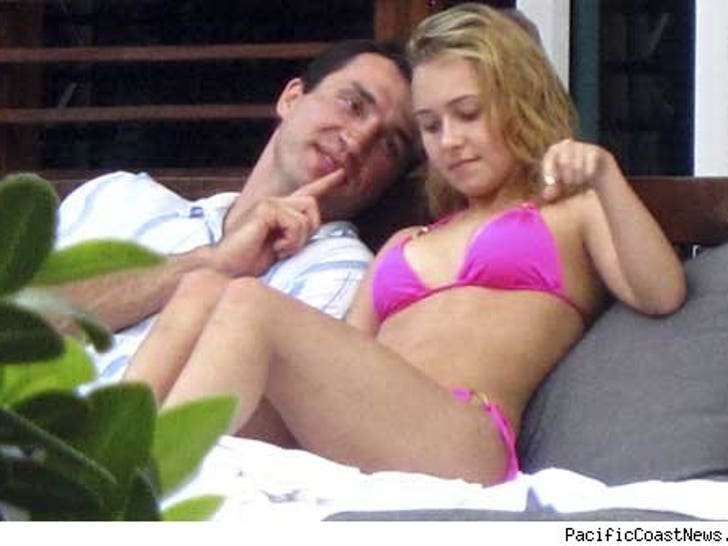 How's this for weird? Hayden Panettiere spotted in Miami with boxer Wladimir Klitschko.
Klitschko, 33, currently holds the IBF, WBO, and IBO world heavyweight titles. He also holds the title of Lucky SOB.
Fun fact -- He's 6'6" and she's 5'1". Good luck making that work.