Elin Nordegren -- My Kids Need Protection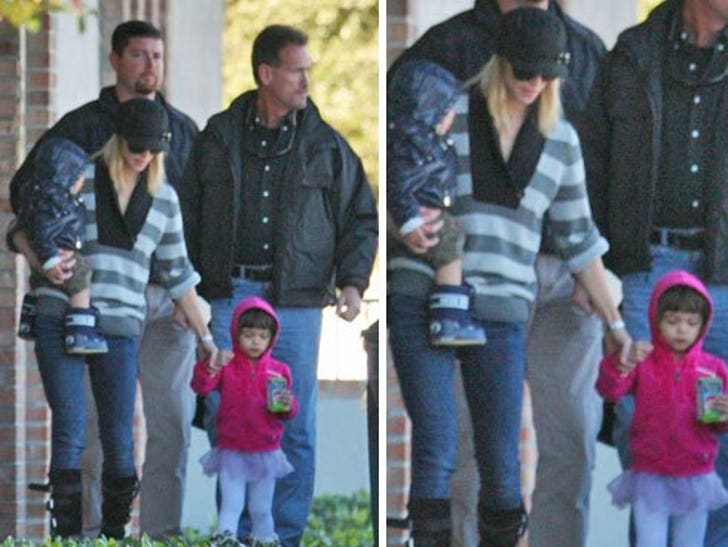 Elin Nordegren took her two kids out on a shopping trip near her Florida mansion yesterday -- under the watchful eye of a personal security team.
With Tiger Woods still nowhere in sight, Elin took 2-year-old Sam and 11-month-old Charlie out to a Windermere shopping center along with two bodyguards.
FYI -- Elin's still not wearing her wedding ring.