Conan O'Brien -- Such a Hard Decision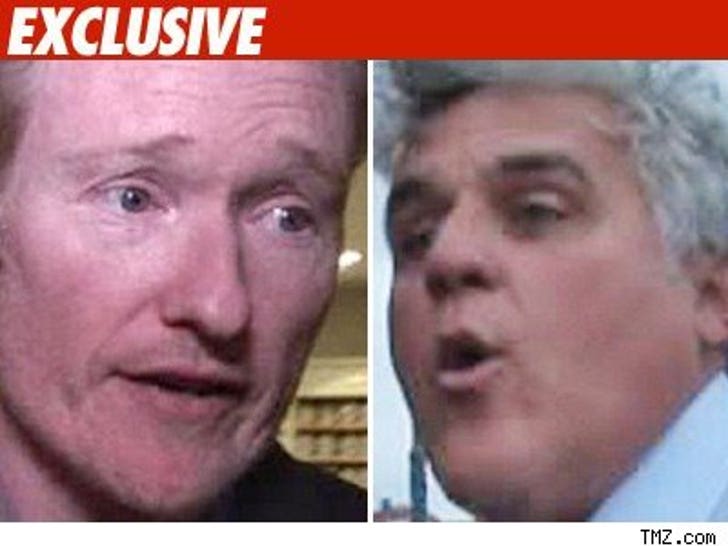 Conan O'Brien is sitting on a decision that could be worth as much as $80 million, sources tell TMZ.
We broke the story that Jay Leno will be reclaiming his old time slot. There has been speculation that NBC exercised a loophole, which would allow the network to give Conan a portion of his time slot back (12:05-12:35) without having to pay Conan a penalty -- but sources tell us that is not the case.
We're told NBC is in breach of it's agreement with Conan by moving the start time of his show. As a result, Conan now has three options.
Option 1: Quit the show and spend the next four years at the beach. If Conan does this, our sources say NBC would have to pay him the value of his contract. We're told it's a five-year deal, worth as much as $20 million a year. With four years to go, Conan could conceivably get $80 million. But given his skin pigmentation and, possibly, his ego, the beach is unlikely.
Option 2: Go to either FOX or ABC. This is where it gets complicated. If Conan were to strike a deal with either network to do a competing show, any salary Conan pulls in would offset the obligation owed by NBC. So, for example, if Conan made $20 million a year at NBC and ABC were to pay him $15 million a year, NBC would only owe Conan $5 mil a year for the four years remaining in his contract.
Option 3: Eat crow and take the 12:05-1:05 time slot. If Conan takes this option, our sources say it's likely NBC would negotiate a new contract with the same salary Conan was getting before. Even though the salary isn't supported by the time period, it's cheaper than paying him off. NBC, we're told, prefers this option, because Conan would not be splintering Leno's rating by going to another network.
So, Conan, will it be door #1, 2 or 3?
More Conan O'Brien and Jay Leno