Octomom Not Fit For Fitness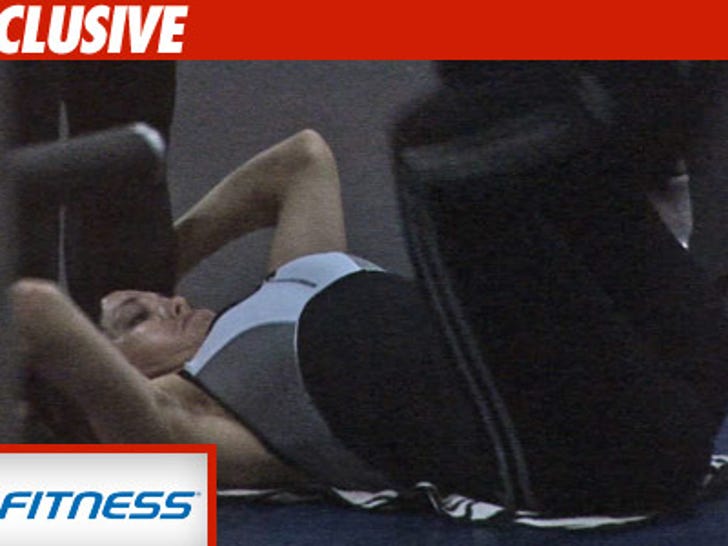 Now we know why Octomom Nadya Suleman works out in the middle of the night ... it's easier to get into the gym when you're persona non grata.
We found out Octomom fell behind on her membership fees at least three times at 24 Hour Fitness. Looks like the gym has a 3 strikes rule, because our sources say Octomom's membership was yanked January 4.
As for what led up to the termination ... Octo apparently used at least two credit or debit cards that were declined.
Suggestion -- if Octo needs a workout, she can lift her 14 kids.