Carrie Prejean -- Another Nippy Day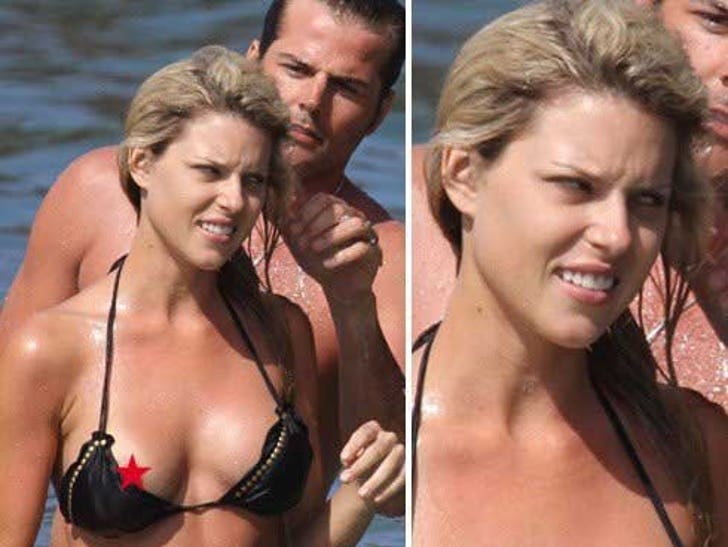 Mother Nature exposed "biblically correct" Carrie Prejean's naughty parts again -- this time it wasn't the wind ... it was the deep, blue, perverted, ungodly Pacific Ocean.
The ocean managed to pull down Carrie's bikini top in front of her boyfriend, NFL quarterback Kyle Boller while on vacation in Hawaii this week.
At least she can't get fired from anything this time.