Conan O'Brien -- 'I'm Considering' Porn Deal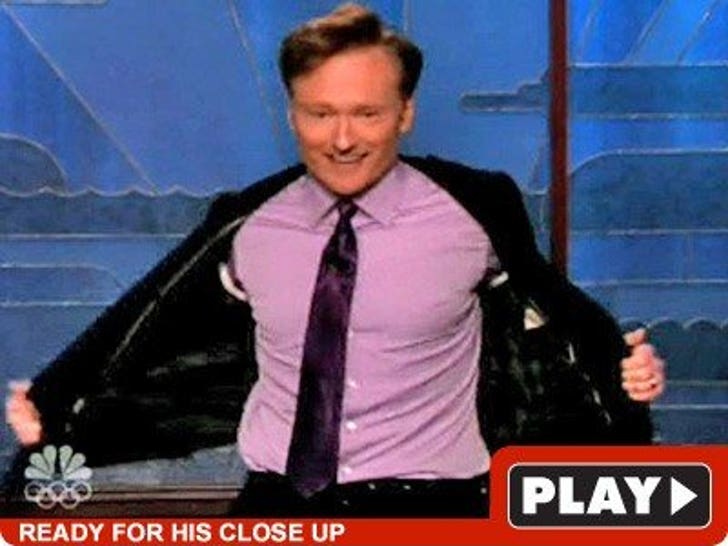 Conan O'Brien must be really hard up for a job now that Jay Leno's reclaimed the 11:30 PM slot -- because he's now considering Pink Visual's XXX offer.
Coco's not only thinking about it, but last night he even suggested some more titles -- like "Two Hosts, One Slot," "In the Rear 3000" and "Chin Deep."
His only worry: Jay taking over again ... mid-sex scene.