Octomom Bikini Pics Birth 'Dirty' Legal War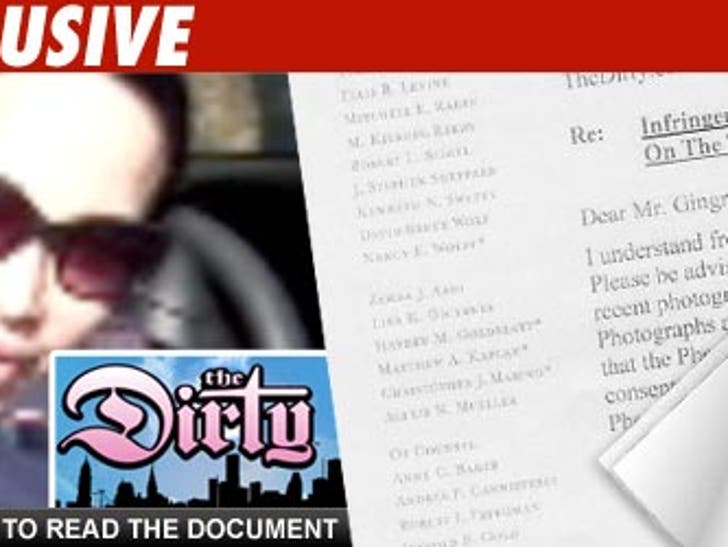 Photos of Octomom in an ultra-skimpy bikini have led to ferocious legal stand-off -- and not just because the pics are sexy in a "not bad for 14 babies" kinda way.
The photos -- which contain the first images of Nadya Suleman's shockingly tight tummy -- were published on TheDirty.com recently without the permission of Polaris Images, the company that owns the pics.
But Polaris is pissed -- and fired off a cease and desist letter to the website, claiming the photos were "published illegally and without Polaris Images' consent" and demands the website "immediately" take them down ... or else.
At the time this story was published, the pics had not been removed from TheDirty.