Conan O'Brien Supporters Rally in the Rain
Conan O'Brien Supporters
Rally in the Rain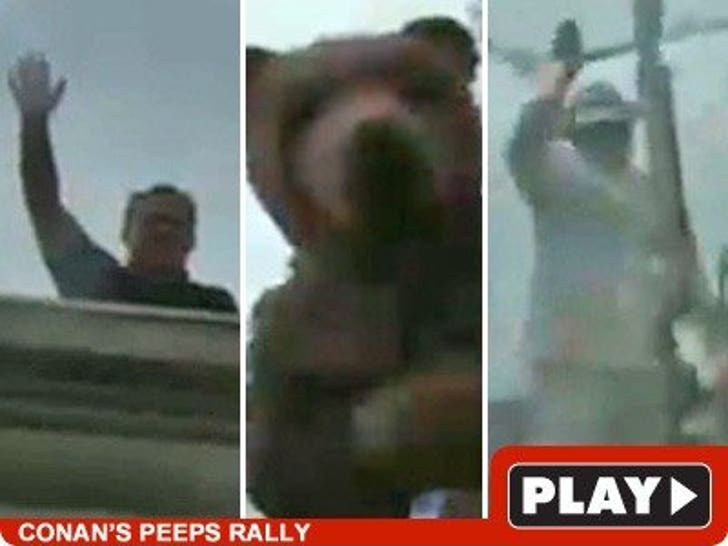 Conan O'Brien supporters gathered at Universal Studios in Hollywood today -- in the rain -- to protest NBC's mistreatment of their giant, red-headed late night hero.
The protest -- which gained a lot of support on Facebook -- was set to start at 12 PM PT, but a bunch of Conan's brave, raincoat-clad faithful have been hanging around near the "The Tonight Show" studio for hours.
Jeff Zucker was not one of those people -- but Andy Richter, Masturbating Bear and La Bamba all addressed the crowd.
We're told "The Tonight Show" has handed out doughnuts and coffee to the supporters.
BTW: Conan rallies are also set to go off today outside of NBC studios in Chicago and 30 Rockefeller Center in New York City.