Paul McCartney -- Little Dead Corvette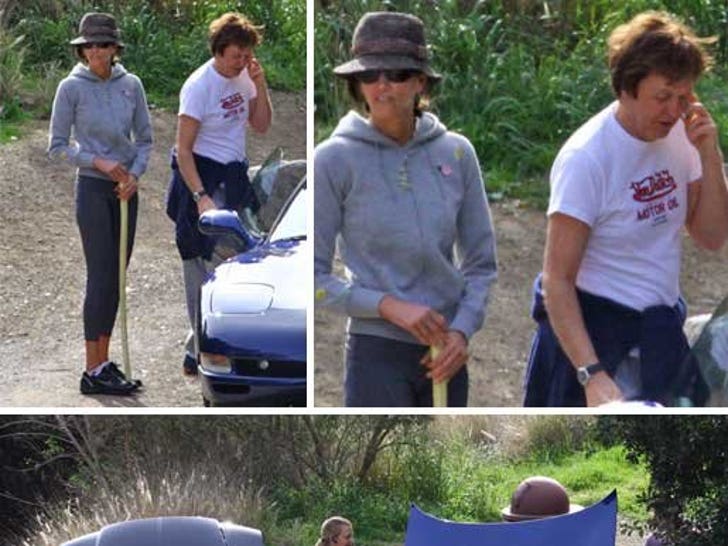 Paul McCartney needed a little help from his friends ... particularly the ones with jumper cables -- after his car engine died during a hiking trip in Santa Monica this weekend.
Paul and his GF Nancy Shevell didn't exactly wait around for AAA -- we're told the pair was immediately whisked away by his waiting security team, while one of his assistants set up the jump and drove the car home.
Ah, the problems of the rich and famous.