'Jersey' Knockout Victim -- One Huge Racist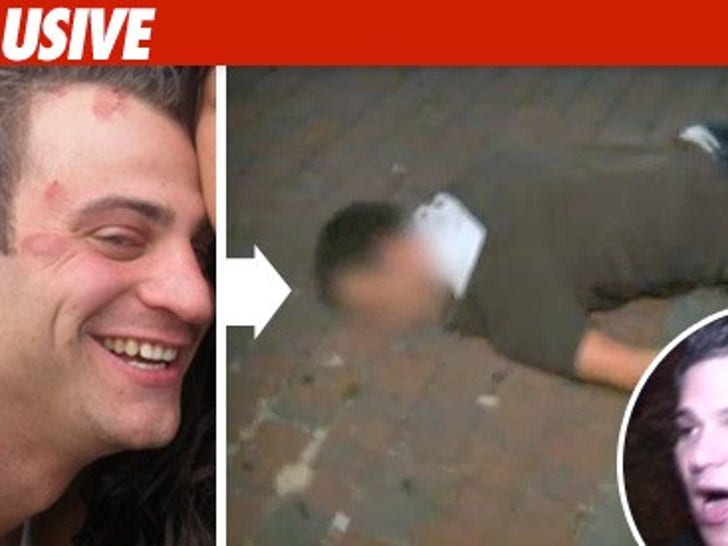 The guy Ronnie cold-cocked on "Jersey Shore" has unleashed a hateful, n-word riddled statement on his Facebook page -- verbally attacking the Black MTV security guards he fought on last week's episode.
Stephen Izzo -- the guy who got his ass kicked -- took to the Internet after the episode aired ... and typed the following disgusting tirade:
"lets get something straight what u didnt see is i never fought ronnie i was fighting...those N**GER bouncers when that bitch ran over and snuck me..then got stomped out by those 3 n**gers as he ran away."
Izzo also uses several other slurs in various updates to his profile, including the word "mulian" ... which is a misspelled racist Italian-American term for Black people.
UPDATE: Izzo tells TMZ, "First of all these guys pushed my female friend on the ground. But I was on a show that uses the derogatory slang word for Italians, 'guido.' I am not a racist, I was using a slang word just the same as the way guido is used on the show."