'Jersey' Knockout Victim: I Got Sucker Punched
'Jersey' Knockout Victim:
I Got Sucker Punched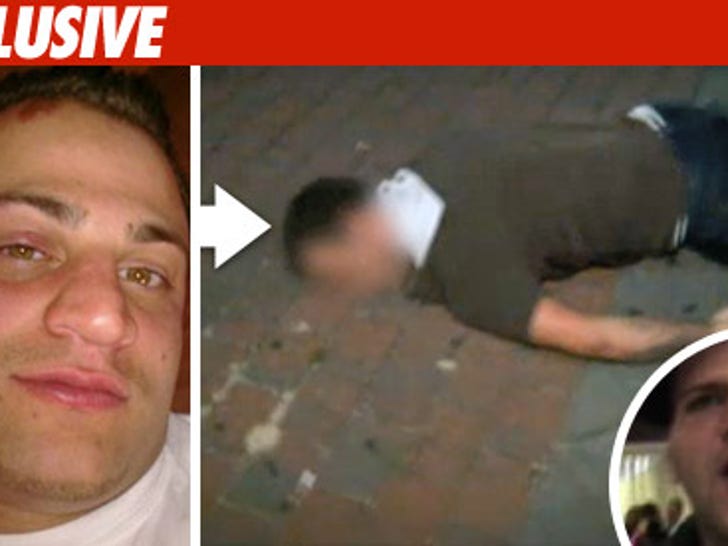 The guy who Ronnie knocked out cold in last week's episode of "Jersey Shore" claims he got sucker punched in the back of the head -- and now the guy says he wants a rematch with his new nemesis.
Stephen Izzo tells TMZ he was trying to fight MTV security after they broke up his group's expletive-filled tussle with the "Jersey" cast -- when Ronnie came out of nowhere and delivered a haymaker to the back of his head. Izzo says the cuts on his face were caused by his sudden headfirst fall into the unforgiving brick ground below.
Izzo now wants a rematch with Ronnie ... and this time he wants it to be a fair fight.
BTW: Ronnie was arrested after the knockout, and Izzo says he's gonna show up for Ronnie's court appearance in a couple of weeks.