Globetrotters' Pathetic Rival Tries to Draft Conan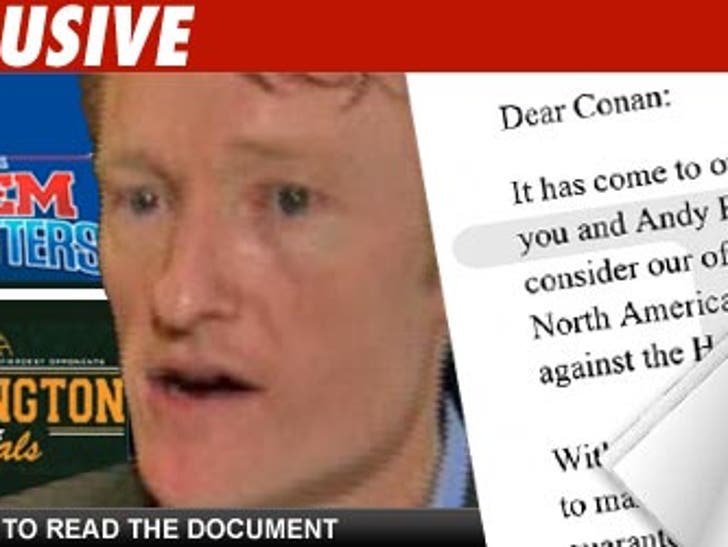 Conan O'Brien and Andy Richter have been asked to help take down the Harlem Globetrotters -- by joining forces with the team that's lost to the Trotters a highly pathetic 13,000 times in a row.
In a letter sent to Conan's office by Red Klotz, the president of the Washington Generals, Red asks Conan and Andy to suit up with the team for the remainder of the 2010 season ... after team scouts learned the duo "may be available over the next several months."
Klotz believes the team would benefit from "[Conan's] height and Andy's lane-clogging potential" -- but "can't guarantee any immediate wins."
Sadly, Klotz isn't trying to draft the Masturbating Bear ... we hear he's a very accurate shooter.