Conan O'Brien's Horse Gag -- Total Manure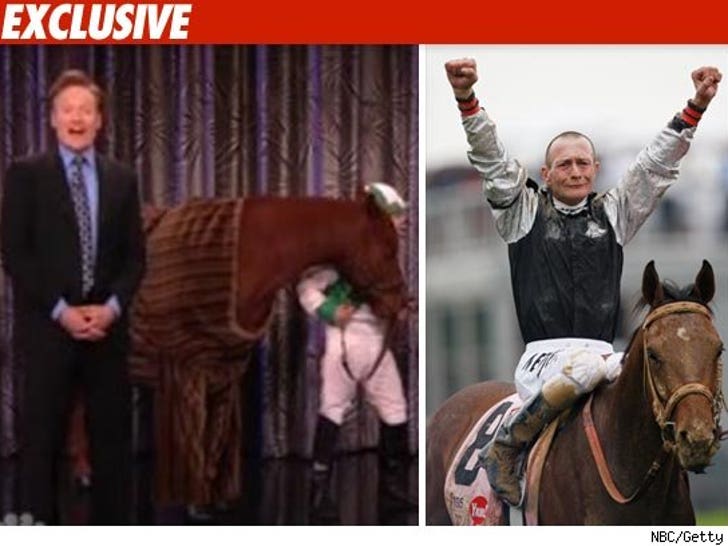 Conan O'Brien is a total fraud -- and so is the horse he rode in on.
On last night's show, Conan claimed he blew $4.8 million dollars on a gag in which he trotted out Kentucky Derby winner Mine That Bird -- problem is, Conan's horse wasn't the REAL Derby winning horse ... of course, of course.
TMZ spoke with Mine That Bird's trainer, Chip Woolley, who told us, "That was not the real Mine that Bird last night, it was an imposter."
Woolley added, "The real Mine That Bird is up at the ranch in New Mexico resting up before he gets back to racing in the summer."
One thing is definitely real -- NBC really will seriously have to pay up after Conan played a long clip of a Rolling Stones song in a similar attempt to blow NBC's budget.