Levi Johnston to Bristol Palin - Go Blame Yourself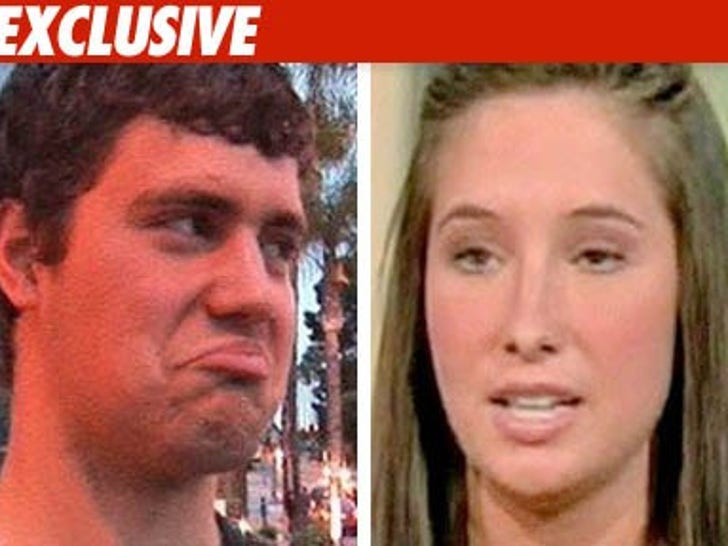 Levi Johnston is baffled at Bristol Palin's demand for child support, because he's offered her money in the past but she hasn't taken it -- this, according to Levi's lawyer.
Attorney Rex Butler tells TMZ, Levi has told Bristol on several occasions he wanted her to come to his house to pick up checks for Tripp's support. Butler says Levi also told her "it would be nice" if she brought Tripp along when she picked up the checks, because Levi wanted to spend time with his son. Butler says on each occasion Bristol was a no-show.
Butler says Bristol is partly to blame for the fact that she hasn't gotten the support she wants. Butler tells TMZ on one occasion Levi was prepared to hand over $3,000 ... but Bristol never showed.
As for why Levi didn't just put the check in the mail ... Butler says, "Why should he have to do that. He's not dangerous to her."
late Thursday asking for $1,750 a month in child support from Levi, claiming he's only paid $4,400 since Tripp was born. Levi's manager says the Playgirl model has forked over more than $10K.
Butler would not tell us how much Levi made in 2009, but says it's significantly less than $250,000.
And, Butler says, Bristol's been driving around in a $60,000 Cadillac Escalade that he believes Sarah Palin bought ... and he thinks Sarah is controlling Bristol and is behind the latest legal move.
UPDATE: Bristol's lawyer tells TMZ, "Bristol has set forth the facts regarding child support in her affidavit filed in court. The law in Alaska is clear: a parent is obligated to support his or her child. It is unfortunate Bristol has to seek court intervention in this regard."
More Bristol Palin and Levi Johnston