Conan O'Brien in Presidential Cover Up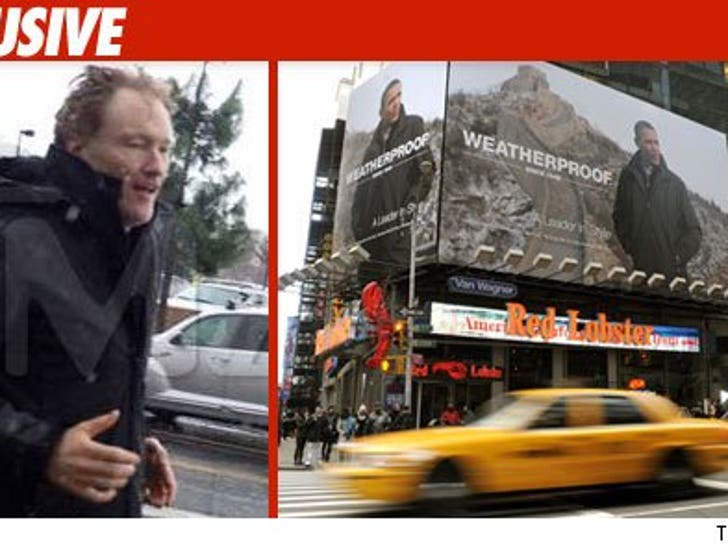 Conan O'Brien is cloaking himself in scandal -- dude has been rocking the same exact jacket that landed President Barack Obama in the middle of a controversy back in 2009.
During Conan's rain-soaked anti-NBC protest, he wore a black jacket made by the Weatherproof clothing company -- the very same jacket Obama was wearing during a recent trip to China.
The clothing company ended up ripping off a photo of Obama in the jacket and using his image -- without permission -- on a billboard in Times Square late last year, which is still up.
The White House is now forcing Weatherproof to take it down ... and the company says they aim to have it removed by the end of the month.
So for an item that claims to be weather resistant -- the jacket certainly seems to be drenched in celebrity scandal.