'Bad Girls Club' Chick -- Bruised & Cut Up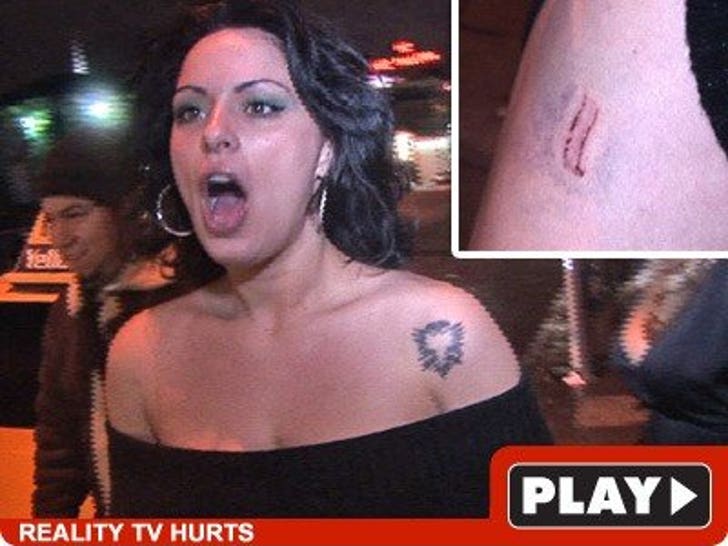 Membership in the "Bad Girls Club" comes with a price -- and for Florina "Flo" Kaja, that price is a nasty looking gash on her right thigh.
Flo, who got into a ridiculous, ankle busting fight with housemate Amber on last week's episode, showed off her battle wounds Thursday night outside Wonderland.
She was out with show alums Amber M. and Sarah from Season 3 -- bad girls gotta stick together!