Cops Pepper Sprayed Nancy Kerrigan's Brother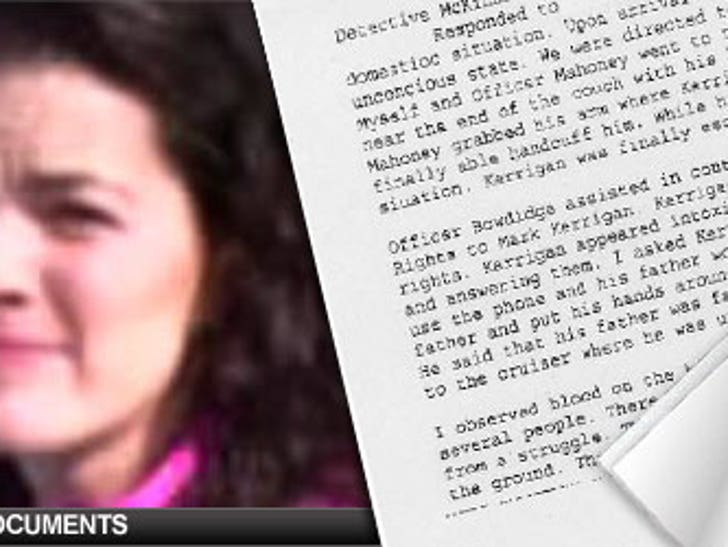 Nancy Kerrigan's brother Mark "appeared intoxicated" and had to be pepper sprayed by cops after the alleged altercation he had with his father, according to the Stoneham Police Department.
Mark "became belligerent and combative" and was yelling obscenities when cops tried handcuffing him yesterday, so an officer pepper sprayed him.
Cops say Mark admitted he put his hands around his father's neck and thought his dad was faking it when he fell to the ground. Daniel Kerrigan suffered a heart attack during the altercation and died.
Mark pled not guilty today to one charge of assault and battery on an elder with serious bodily injury. Mark's lawyer said that Mark suffers from post traumatic stress disorder from his stint in the Army, and has been living in his parent's basement after spending time in jail for assault and battery related charges.