Arrested Wrestler - WWE's 'Superstar of the Day'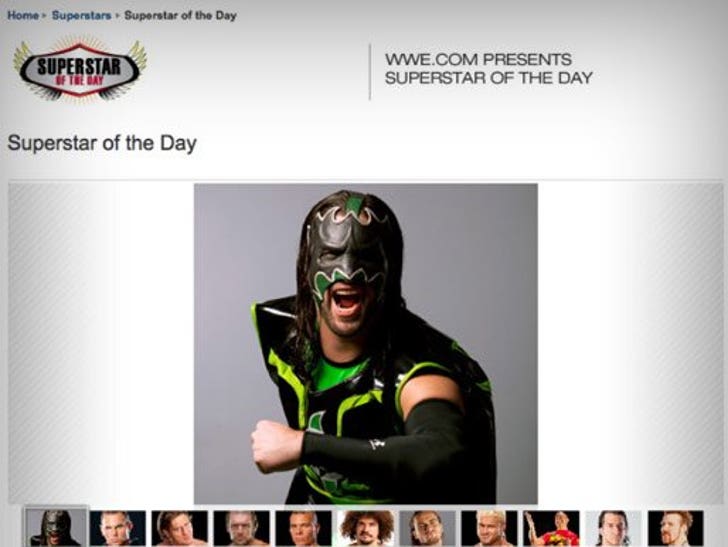 WWE couldn't have picked a worse "Superstar of Day" today -- Greg "The Hurricane" Helms.
Greg -- who allegedly hit three people, including a woman, yesterday and was arrested for public intoxication -- was featured on WWE's website until a few moments ago ... when they replaced him with Cody Rhodes.
At least they didn't swap him out for Chris Jericho.