WWE Star Chris Jericho Arrested in Kentucky
WWE Star Chris Jericho
Arrested in Kentucky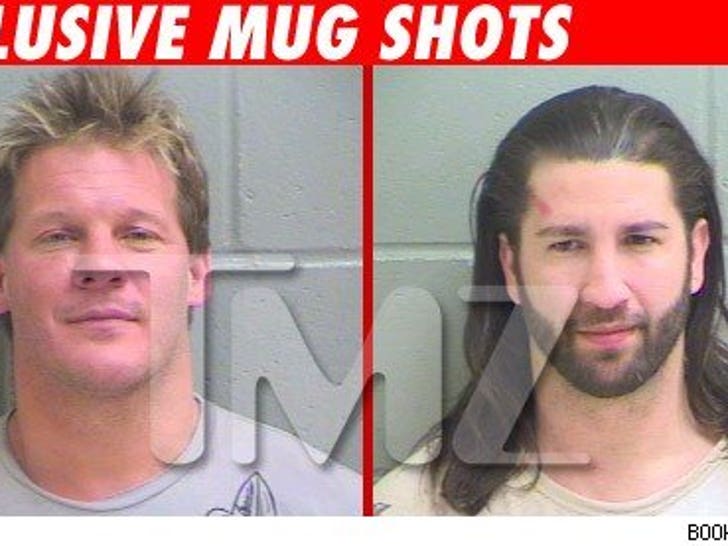 WWE wrestler Chris Jericho was arrested at a gas station in Kentucky early Wednesday morning after cops say he and a fellow wrestler were both "extremely intoxicated" in public.
39-year-old Jericho was taken into custody in Kenton County around 5 AM for "alcohol intoxication in a public place."
Jericho -- who was arrested along with fellow wrestler Greg "Hurricane" Helms -- was forced to smile for cop cam -- and TMZ obtained the mug shots.
Jericho and Helms were released on $120 bond -- each ... no that's not a typo.
UPDATE 10:00 AM EST: Cops say they responded to the gas station in Crescent Springs after receiving a complaint about two men fighting in a cab.
When cops arrived to the scene, they located Jericho and Helms, who were "manifestly under the influence of an alcoholic beverage." Both men were then arrested -- but cops say the wrestlers were cooperative with police.
Crescent Springs is roughly 20 miles from Cincinnati, where the two men participated in a WWE event on Tuesday night. .