Brad Pitt -- The Real Real Estate Story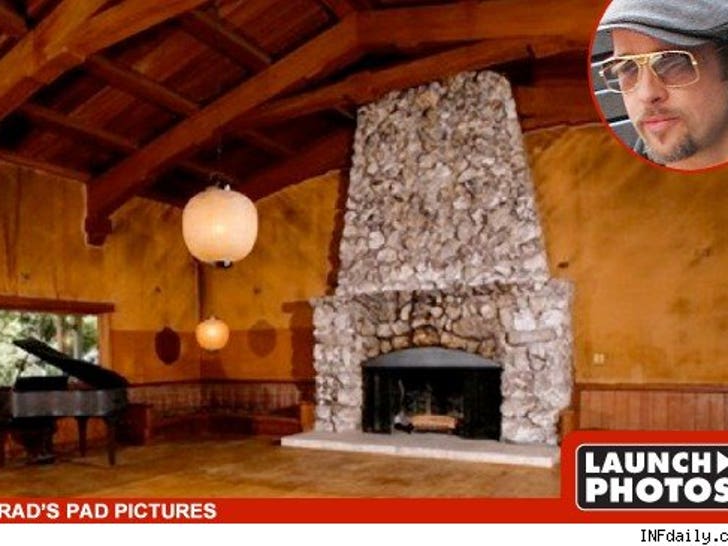 There have been numerous reports that the home Brad Pitt recently purchased is the smoking gun that he split from Angelina Jolie ... and that Brad intends to use the home as a new bachelor pad -- but TMZ has learned it's all BS ...
The home -- located in the Hollywood Hills -- is the newest piece of Brad's master plan to expand the sprawling compound he shares with Angelina and their 86 children.
The evidence is clear -- first off, Brad purchased the home back in August -- long before rumors of a break up began to make the rounds.
Second -- the place was a dump and Brad couldn't move in -- even if he wanted to -- because the home was far from livable at the time he bought it.
But most important -- Brad is a real estate PacMan, who's purchased several properties surrounding his home in an attempt to expand his already sprawling estate. It's kinda like expanding your kitchen -- if your kitchen had 3 bedrooms, 3 baths and a view.
Brad's newest home is contiguous with his compound -- and perfect for his ever expanding family ... a family that still includes Angelina.