Duggar Baby #19 -- I'm Ready for My Close-Up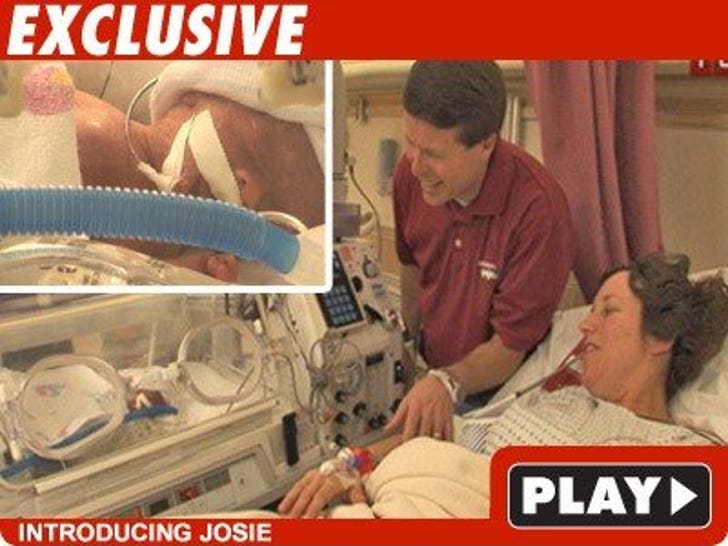 The Duggar Family's 19th child is confined to an incubator -- but she's still ready for prime time.
TMZ has obtained a first look at 15-weeks-premature Josie getting wheeled into Michelle Duggar's hospital room for the first time after the delivery ... as it went down in front of the "18 Kids and Counting" TV cameras.
She looks tiny, but the Duggars tell TMZ "Josie is 7-weeks old today and absolutely beautiful ...she is growing and getting stronger each day ... she has a long road ahead, we are encouraged about her progress to date."
Her progress will be chronicled on the show's new season -- which starts with a special Sunday night.