Brad Pitt and Angelina Jolie -- No Pics, Please
Brad Pitt and Angelina Jolie
No Pics, Please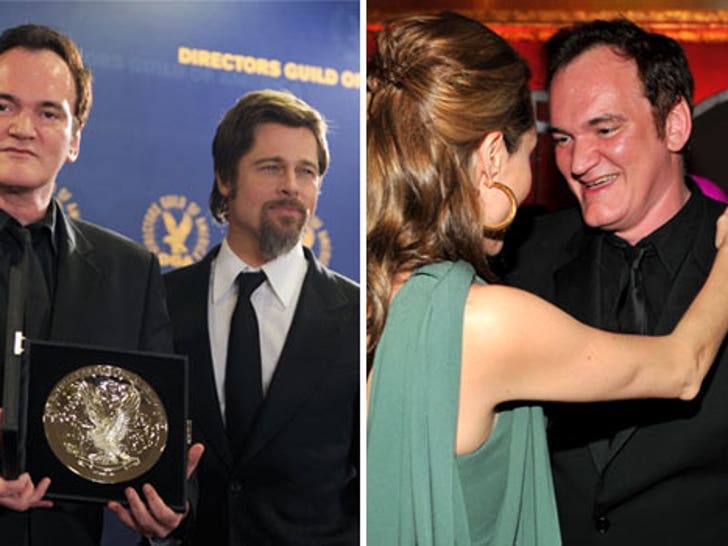 Brad Pitt and Angelina Jolie were together at the Directors Guild Awards last night ... but they weren't photographed that way.
Instead the only person to be seen with them both was "Inglourious Basterds" director Quentin Tarantino.
Love triangle rumors begin .... now. We kid.
UPDATE: A little searching on YouTube and you find a highlight montage from the show. For one split second, you see Brad and Angelina sitting next to each other, appearing to be laughing. It's like we got pictures of Big Foot.