Duggar Boys Save Little Girl's Life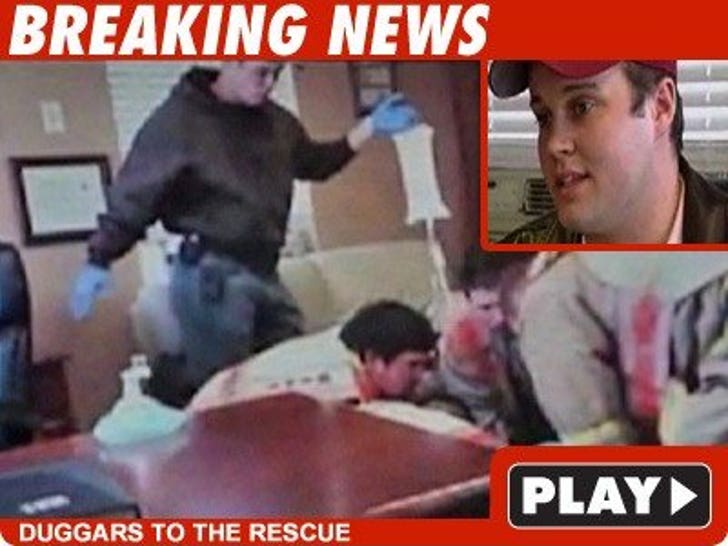 If Michelle and Jim Bob Duggar didn't have 19 kids, then two of them might not have been around to help save a six-year-old girl's life last week in Arkansas.
According to KHBS News, Joshua and John Duggar pulled the girl out of her car after a crash in front of Josh's car dealership left her unconscious -- then started administering CPR and called 911.
When the fire department arrived, Josh held the IV bag as firefighters took over -- and John shot the whole thing on his cell phone.
No word on if the vid will show up on a very special episode of "19 and Counting."