Tiger Mistress Claims Wacky Balls Hurt Women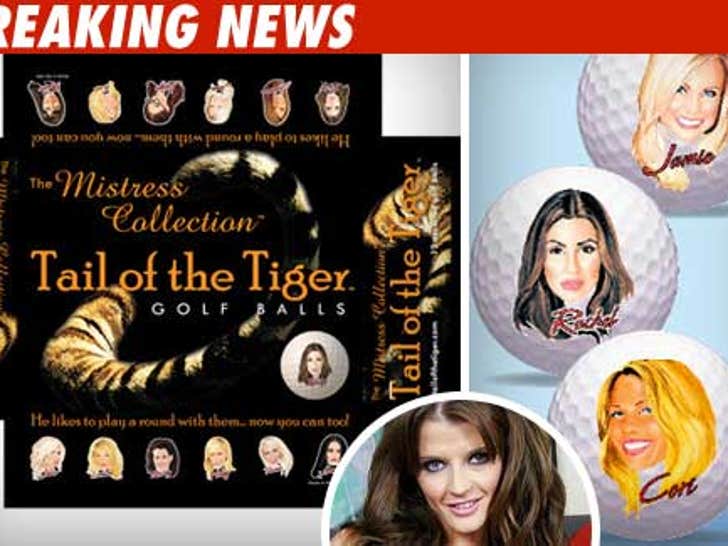 One of Tiger Woods' alleged mistresses is trying to grab a golf businessman by the balls, claiming his little round guys are encouraging violence towards women ... the perfect case for power-attorney Gloria Allred.
The woman at the center of the situation is Joslyn James -- a former porn star who claims she had an affair with Woods.
James is raising hell over a set of novelty golf balls that each prominently feature a cartoon face of one of Tiger's alleged mistresses (somehow they all fit in one box).
Obviously the balls were intended to be played with. And James -- whose smiling face is featured on one of the balls -- is concerned the product sends the wrong message.
Allred -- the ultimate defender of women's rights -- is fired up and will hold a news conference around 3pm EST today. You know we'll be there -- livestream ready to go.