Will & Jada Sue -- Don't Blame Us for Bad Movie
Will & Jada Sue
Don't Blame Us for Bad Movie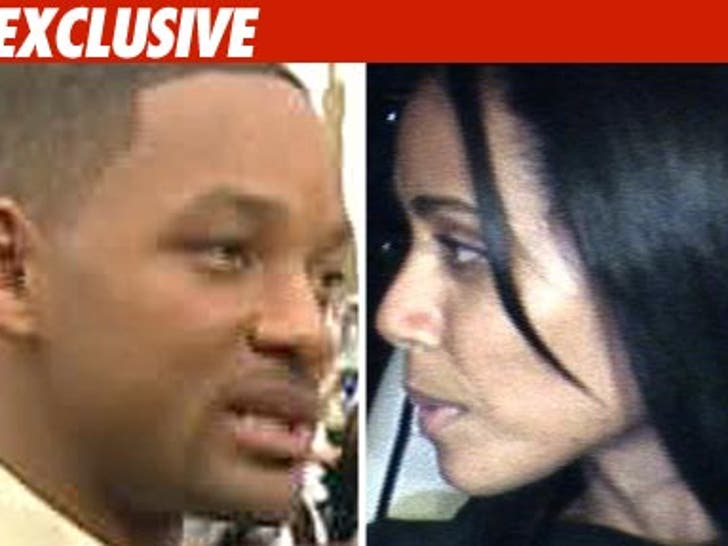 Will Smith and his wife Jada Pinkett-Smith claim they're not to blame for a movie that made absolutely no money -- even though Jada wrote the script.
It's all over a movie you'll probably never see called "Human Contract" -- which Jada wrote in 2007.
In legal papers filed today in L.A. County Superior Court, the couple claims the guy who financed the movie is threatening to sue them because he believes Will and Jada "guaranteed" a return on an investment to get him on board. Will and Jada claim they "made no such representations."
Long story short -- the movie went straight-to-DVD and Will and Jada admit, "it is unlikely that it will ever make a profit."
Will and Jada aren't going after the investor for money -- but they want a judge to declare that they are not liable for the investor's lost cash.
In the meantime, the movie had some serious star-power -- Ted Danson, Idris Elba and even Jada herself.
Too bad no one ever saw it.

UPDATE: TMZ spoke to a rep for the couple who told us, "Although we normally shun this type of controversy, we felt compelled to respond to the baseless threats and absurd allegations put forth by Mr. Grasso's counsel."
UPDATE #2: TMZ spoke with the investor, David Grasso, who told us, "I am disappointed that my perception of the Smiths was so off base. I am shocked that they would use the courts to try to intimidate."
Grasso added, "I sincerely look forward to the truth being revealed and remain optimistic that we will be able to resolve our differences amicably."