Dog Chapman's Show Is On the Firing Line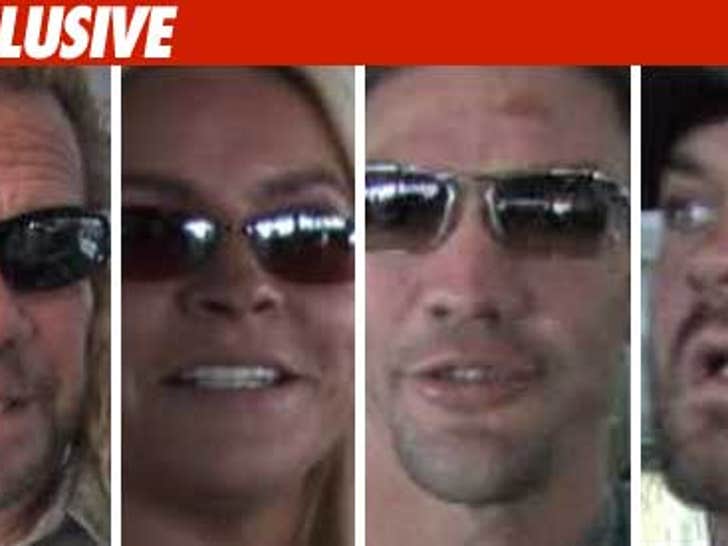 Duane "Dog" Chapman's two sons are 24 hours from being fired on "Dog the Bounty Hunter."
Sources tell TMZ the sons -- Duane Lee and Leland -- claim Beth Chapman recently fired them from the family business -- Da Kine Bail Bonds -- because she was enraged that the boys started a side-business -- an apparel company called CHAPBROS.
But the company that produces Dog's show sees it very differently. Our sources say the production company claims the two boys quit the bail bond business and cut all ties with their family. The production company's lawyers fired off a letter yesterday to the two boys -- they have 48 hours to come back into the fold ... or they're fired from the show.
It's like a grown-up version of "Jon & Kate Plus 8."

UPDATE: A rep for Dog and Beth Chapman tells TMZ Dog and Beth never fired Duane Lee and Leland from the family business ... they quit. The rep adds the two sons also refused to show for the TV tapings.
More Dog the Bounty Hunter