Dog Chapman's Sons -- Back in the Saddle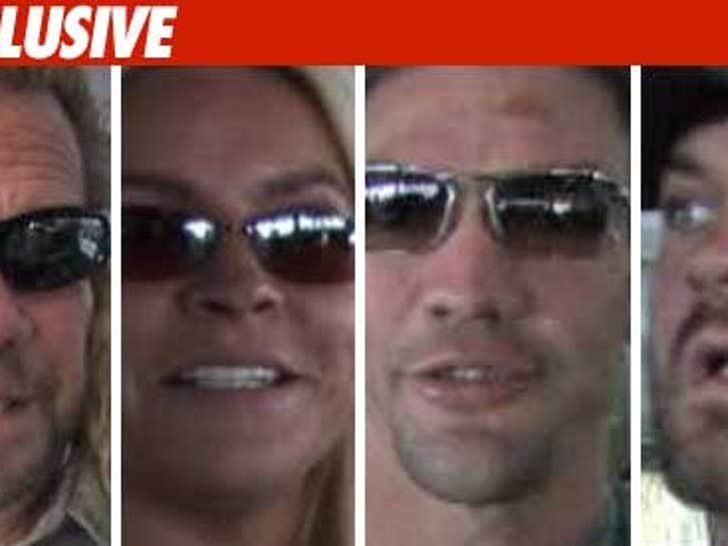 Duane "Dog" Chapman's two sons just dodged a bullet ... they will not get fired from "Dog the Bounty Hunter."
As we first reported, Duane Lee and Leland were about to get the boot from the show's production company because they were no longer working for the family business, Da Kine Bail Bonds. On Tuesday, they were given a 48-hour ultimatum to either come back to work ... or else it's endsville for them on the TV show.
We're told da boys finally sat down with Dog and Beth Wednesday night -- and after a marathon angst-filled session, they reemerged as Da Kine Bail Bonds employees.
So the boys are back ... criminals beware.
More Dog the Bounty Hunter