Dr. Conrad Murray -- I'm Happy to Be Working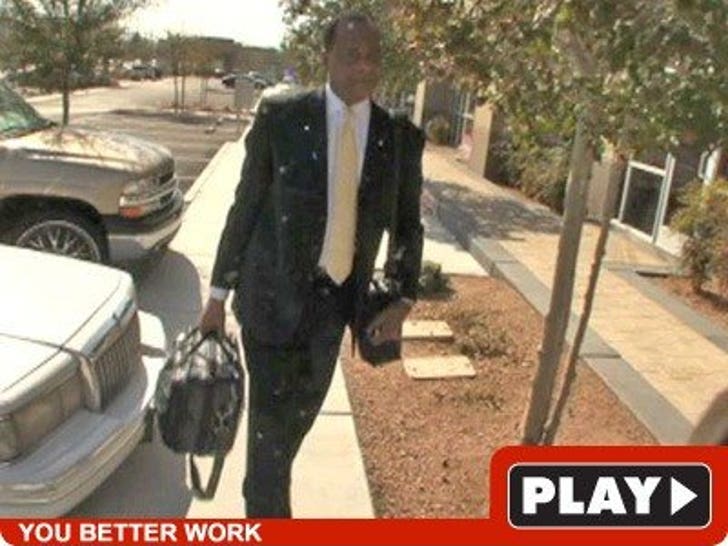 Dr. Conrad Murray is still treating patients at his Las Vegas office -- and according to The Doc, they're all pretty happy to see him.
Doc Murray strolled into work today, where he nodded when a photog asked if he was happy to be back.
As we previously reported, Murray -- who's facing an involuntary manslaughter charge in the death of Michael Jackson -- is prohibited from administering powerful anesthetics as a condition of his bail.