John Daly Pees Off at Pebble Beach???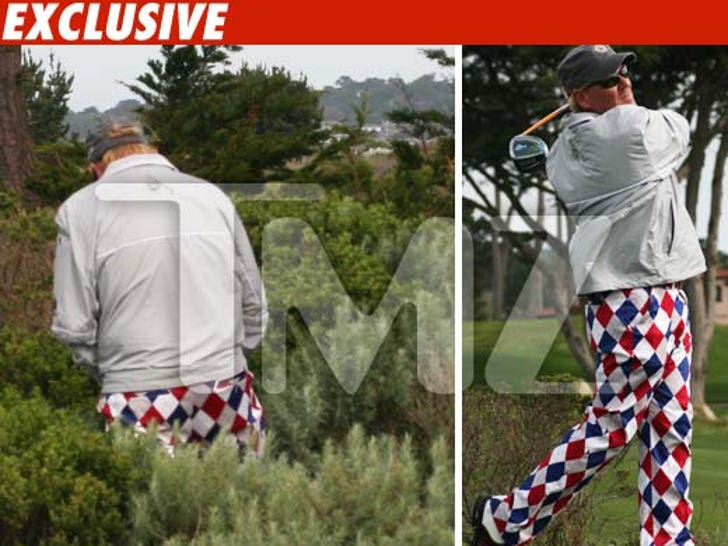 John Daly may have created his own water hazard at the previously prestigious Pebble Beach golf course Thursday -- when it appeared that he pulled out a club of his own and took a leak in the rough.
After Daly took care of business in the bushes, he was later seen giving a little fist bump to his tournament partner Tony Romo.