Conrad Murray's Call Before Michael Jackson 911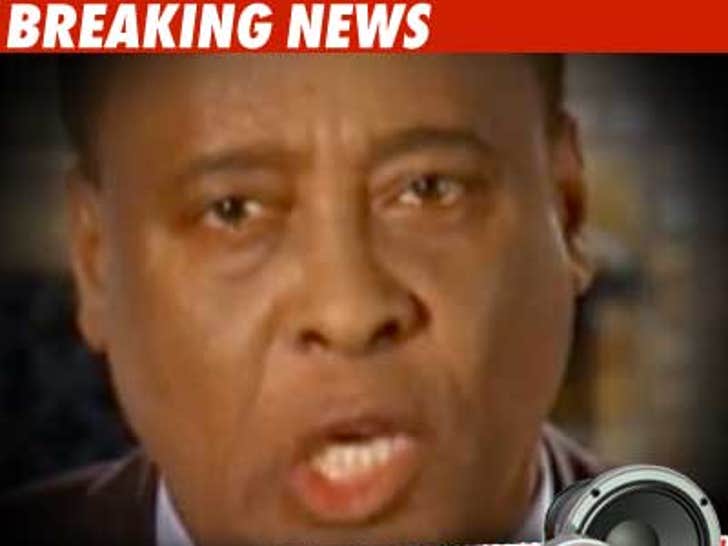 Minutes before Dr. Conrad Murray realized Michael Jackson was in deep distress, he left a voicemail for a patient about his heart scan.
News of the World published the voicemail, in which Dr. Murray informed Bob Russell about his heart scan.
Dr. Murray left the voicemail at 11:54 AM.
TMZ broke the true timeline story -- that Dr. Murray called his girlfriend from Houston at 12:03 PM the day Jackson died -- 9 minutes after he left the voicemail for Russell.
Sources tell TMZ the girlfriend told cops ... approximately 5 minutes into the call, Dr. Murray abruptly dropped the phone and she then heard him administering CPR. Dr. Murray never came back to the phone and the call ended at 12:13 PM.
Jackson's bodyguard called 911 at 12:21 PM, approximately 13 minutes after Dr. Murray dropped the phone.