Tiger Woods' Street on Lockdown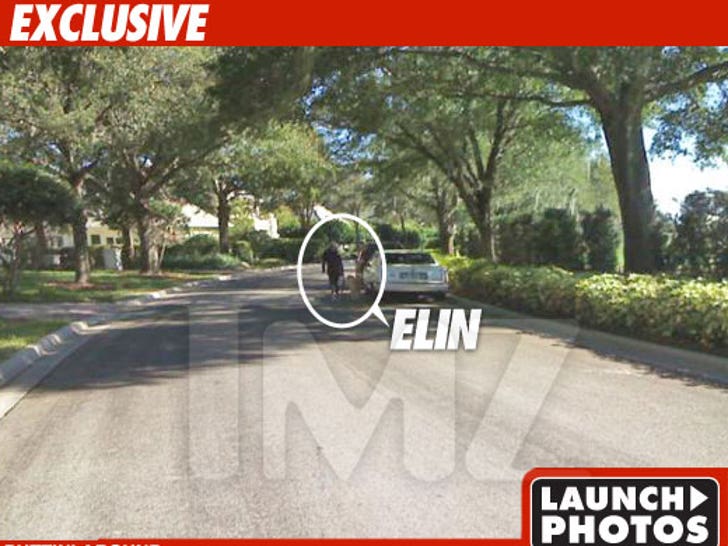 Tiger Woods' street is abuzz with activity: Elin was there, security is all over the street -- there's even a jet ski patrol in the lake behind the house ... sources tell TMZ.
Elin showed up in the AM, took the dogs for a walk over to the bungalow she and Tiger own. And get this: You know the androgynous person Tiger was running with yesterday? He was following behind Elin in a golf cart.
Two black SUVs have been stationed at the end of Tiger's street and there's a jet ski patrol person in the back lake doing circles behind Tiger's house.
Tiger hasn't left the house today -- at least, so far.