Tiger Woods' Jogging Buddy -- He Swings Too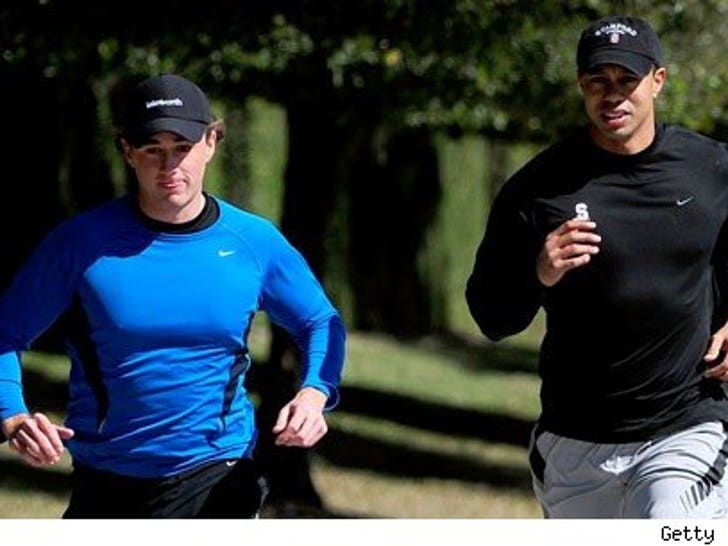 TMZ has learned the identity of the mystery person jogging with Tiger Woods in the infamous first photo -- and it turns out, Woods handpicked the guy several years ago.
The man in the blue shirt is Corey Carroll -- a 23-year-old avid golfer who Tiger plucked from obscurity to mentor several years ago.
Carroll -- who hails from Windermere, Florida, right near Tiger's home -- met the golf legend when he was 17 ... and they've been training partners ever since.
The two didn't just start jogging together for the posed photo -- according to an interview Carroll gave back in 2007, they practice and work out together nearly every day.