Angelina Jolie -- Back with Daddy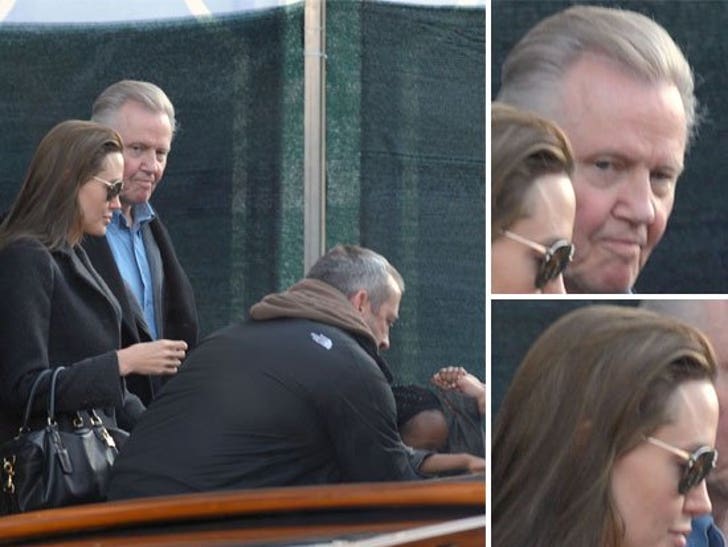 It's been FOREVER since we've seen Angelina Jolie with her father, Jon Voight, but alas -- they were together in Italy today.
The famous father/daughter duo were spotted getting off a taxi boat in Venice, along with Zahara and Brad Pitt (that's his right hand in the photo above).
Jolie and Voight have been estranged for years, but no one can fight when they're in Venice. Ciao!