Arrested 'Flavor' Star -- 'I Did What I Had To Do'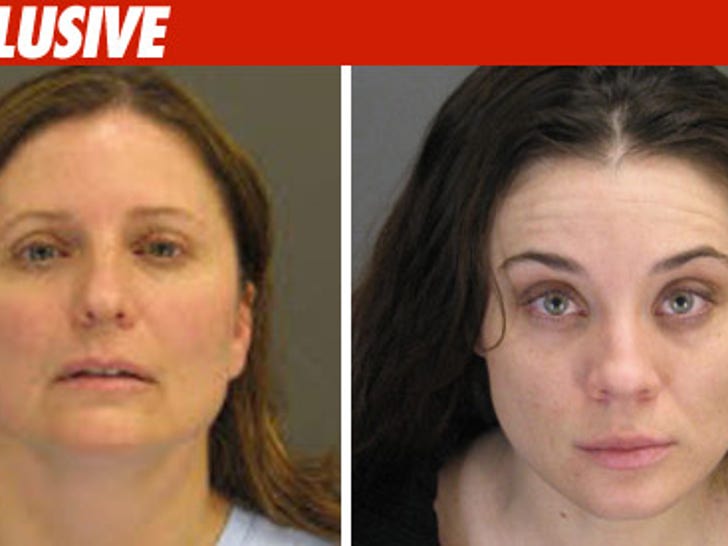 Hotlanta -- the "Flavor of Love" star who got cuffed in Georgia last month for alleged child cruelty -- claims she did what she had to do ... but her son was never harmed in the violent incident that got her arrested.
Hotlanta -- aka 29-year-old Nicole Essigmann (right) -- tells TMZ that she never laid a hand on her 4-year-old son. The whole incident was because her baby daddy -- a guy named Jerry Robinson -- got her mother (left) in a headlock.
According to Nicole, she was going with her mom -- Jill Essigmann -- to pick up her son from Robinson's home. When her mom went in to get the child, Nicole claims there was some kind of physical altercation and Robinson emerged with her mother in a headlock.
Nicole tells TMZ: "I did what I had to do ... Anybody in my shoes would have done the same thing if they saw their mom in a headlock. I laid the smackdown."
According to Nicole, the reason for the child abuse charge is because her son witnessed the violent incident.
Both Nicole and her mother were arrested on two counts of simple battery. Nicole was also charged with child cruelty. The case is still being investigated.