Charlie Sheen Checks into Rehab
Charlie Sheen
Checks into Rehab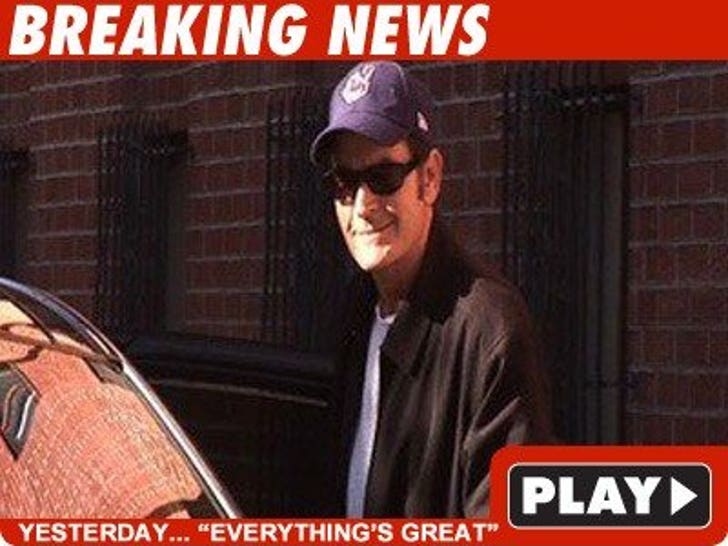 Charlie Sheen's rep told TMZ Charlie is in rehab.
The rep says, "He will take some time off from his series, 'Two and a Half Men.' He has asked that his privacy be honored."
The rep says Charlie is checking into rehab as a "preventative measure," though he did not elaborate.
As TMZ first reported, both Charlie and wife Brooke Mueller -- who is also in rehab -- had been drinking during the Christmas Day incident that led to the criminal charges that were filed against Charlie.
Sources connected with the family tell us Charlie and Brooke have several full-time nannies who take care of the children.
We got this video of Charlie yesterday afternoon -- when asked about his wife Brooke Mueller, he told us "everything's great."