Shiloh's New Look Is Really, Really Brad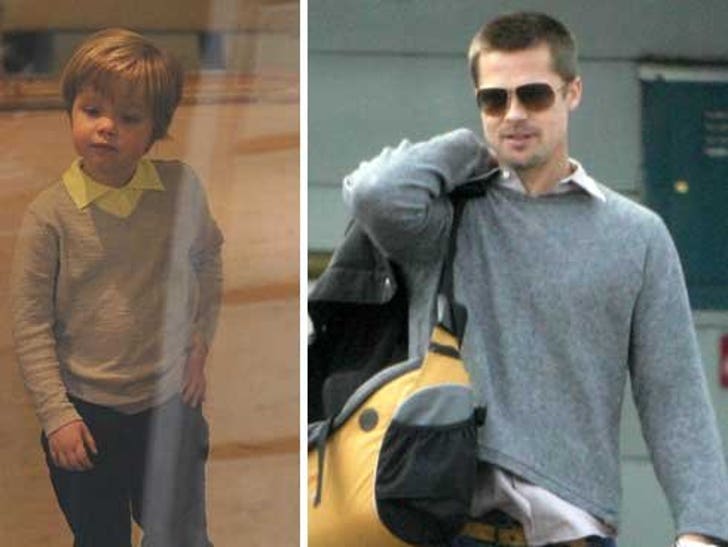 Brad Pitt's adorable daughter Shiloh Nouvel is fashioning herself right after her daddy.
The newly shorn three-year-old little Miss showed off her preppy outfit this week ... and it's almost an exact replica of what papa Brad wore just days after she was born.
Makes sense since Shiloh's a little too young to be dressing like mommy Angelina.