Scotty Lago Conspiracy Theory -- Up in Smoke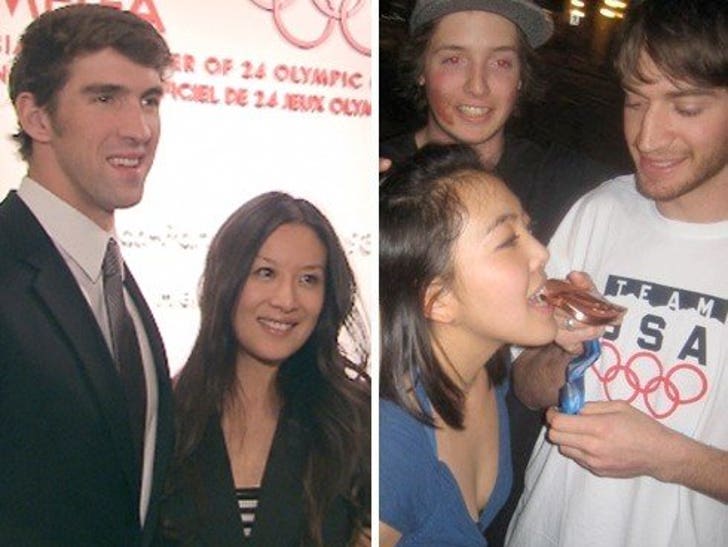 Scotty Lago -- with the help of Michael Phelps -- has hatched a conspiracy theory about those not-really-salacious pics that got Scotty booted from the Olympics ... but it doesn't hold up to us.
Lago told us that Phelps told a friend of his about the time when an Asian journalist tried to kiss Phelps on the cheek for a photo. That journalist was Lainey Liu, who runs a site called laineygossip.com -- and she wrote about the encounter with Phelps about a week ago and posted the photo above (left).
Lago's run-in was infamously documented (right) and a quick comparison of the two women shows very little similarity to us -- except of course for ... well, you know.