Oprah Confidentiality Clause - Not So Confidential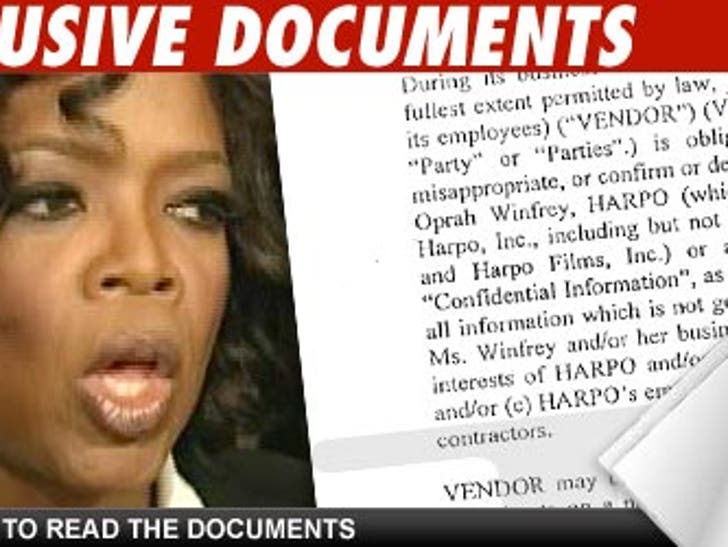 Oprah Winfrey's company specifically told the physical trainers who are suing them to shut their traps about all things Oprah or there would be hell to pay -- it's all in good old fashioned black and white ... and we got a copy.
Unicus Performance Training filed the lawsuit against Oprah and Harpo, Inc. earlier this week, claiming they never got paid for a workout program they were developing for Harpo.
UPT says Harpo fired them for violating the terms of their confidentiality agreement, after UPT sent out a mass e-mail promoting their upcoming appearance on Oprah's radio show.
According the confidentiality agreement, UPT wasn't allowed to "use HARPO's name, Oprah.com's name or Ms. Winfrey's name" for any advertising or promotional purposes ... unless, of course, they wanted to get fired.
The document literally has UPT on lockdown when it comes to saying anything at anytime about Oprah and Harpo without "express, written permission."