Glass Roof Gives Way at Celeb Purim Party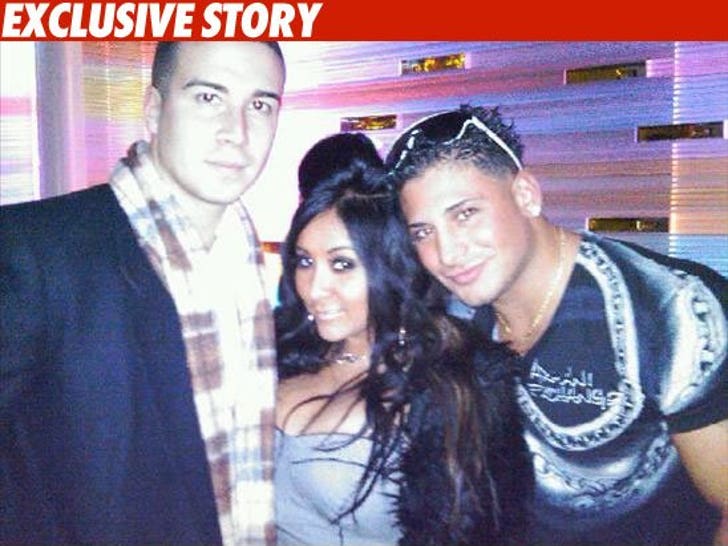 The roof, the roof, the roof is on fire! OK, no it isn't -- but part of a glass atrium at a Purim party in Manhattan shattered Saturday night ... and Chris Noth and several "Jersey Shore" peeps were in attendance. Oy vey!
NYC police sources tell TMZ ice fell through a glass plate in the lobby area of a restaurant called Solo, sending shards of glass everywhere.
We're told only minor injuries were incurred.
UPDATE: Whew!!! Snooki is OK -- she just tweeted the above photo and this message: "Its okay Vin and I are still alive ... Omg roof just collapsed at the purim event! We thought the dj was beatin the beat hardcore but nope,the roof couldn't handle snooki and vin ..."
UPDATE 2: We're told Noth, Snooki,Vinny and a few others were covered in glass and escorted to a private room -- but the party is still going on strong.
UPDATE 3: Vinny, not one of the Chosen People, just tweeted: "Roof just collapsed at Purim event.... I think me and @sn00ki felt the wrath for not being Jewish."