Ric Flair 911 Call -- 'They're Both Drunk'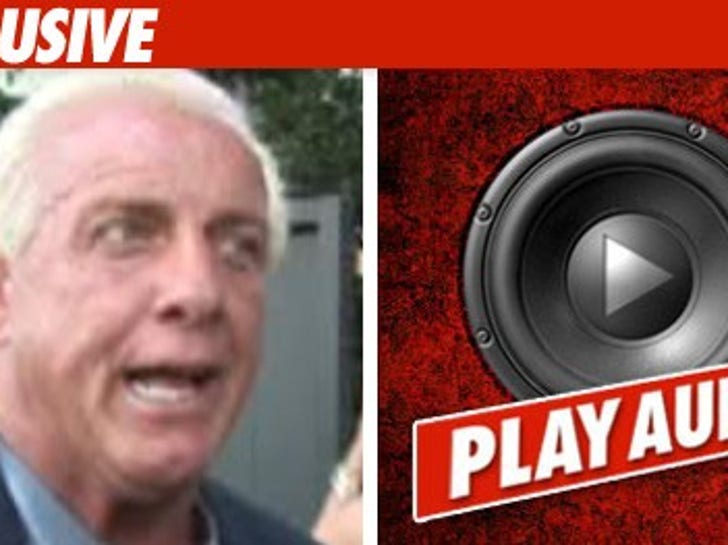 TMZ has obtained the 911 call made the night wrestler Ric Flair's wife allegedly assaulted him on February 21 -- a call that was made by the daughter of Flair's wife.
In the call, Jacqueline Beems' daughter says her mother and Ric "were both drunk" and punching each other at their home in Charlotte, North Carolina. Beems' daughter says Ric was bleeding from his forehead and needed medical assistance -- but that the injury was not serious.
During the call, Beems' daughter requests police assistance to help calm the couple down.
Beems was eventually arrested and charged with assault.