'Real Housewife' -- I'm Not Really a Lesbian
'Real Housewife'
I'm Not Really a Lesbian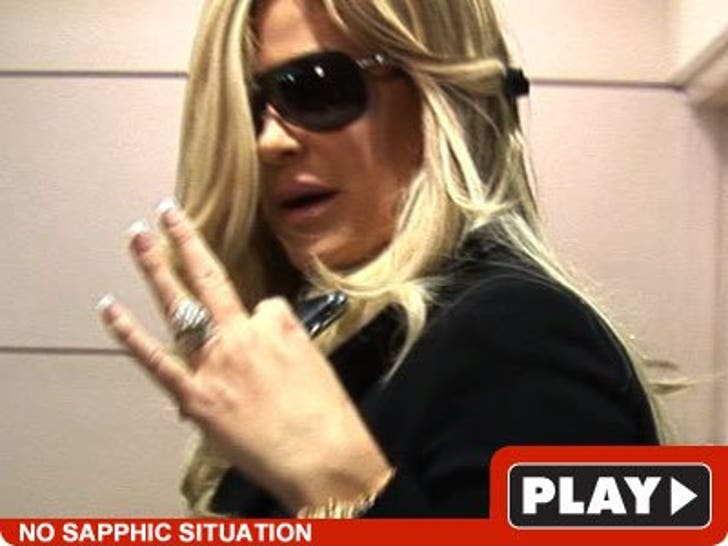 "Real Housewives of Atlanta" star Kim Zolciak hasn't traded in Big Poppa for a Big Mama -- and last night she set the record straight on her alleged relationship with a female DJ.
Yesterday at LAX, the weaved wonder said she's not pulling a Lindsay Lohan with Tracy Young -- and still wears the ridiculous ring her sugar daddy gave her a year ago.
As for Young, Kim says she's "a great friend, I adore her" ... just not in that way.