Dr. Drew's Alleged Stalker to Cops: Here I Am!
Dr. Drew's
Alleged Stalker to Cops:
Here I Am!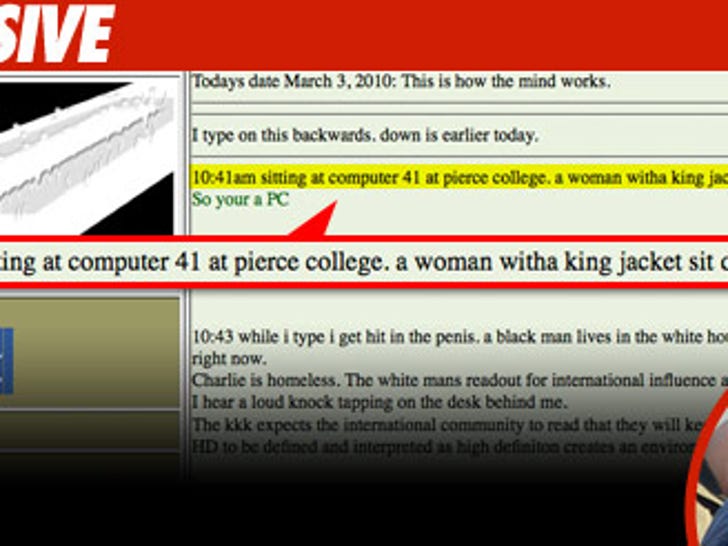 The same day cops started looking for Dr. Drew Pinsky's alleged stalker, the guy went online and told the world exactly where he was located ... down to the very computer he was using at the college where he was later arrested.
Charles Pearson wrote the post on his website yesterday, which said ... "Todays date March 3, 2010 ... 10:41 am sitting at computer 41 at pierce college. a woman witha king jacket sit down next to me."
Turns out .... Pearson was arrested later that afternoon at the college library, after the Pasadena Police Department received a tip that he hangs out on campus. We're told when cops showed up, Pearson did not resist arrest.
Pearson has been booked for felony stalking -- he's being held on $150,000 bail.